Accompanists
The choir has had seven accompanists over the years, namely Beryl Lloyd Roberts, Glenys Roberts, Eirian Williams, Robat Arwyn, Nerys Davies, Robert Parry and Mair Jones.
Soloists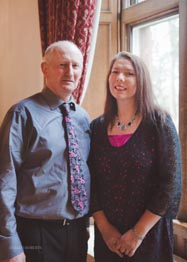 Again, the Choir has been lucky to have several members that were able to take solo parts in its concerts, including Nan Vaughan Edwards, Teresa Wynne, Delyth Geraint, Nia Tudur and Rhys Meirion. At present, Kate and Mei, two national winners, are the soloists:
Kate Griffiths
Kate lives in Bryn Saith Marchog near Corwen. She has a very busy schedule being the mother of three children, singing in concerts throughout Wales and competing in numerous eisteddfodau. She is a national winner, taking first prize in the Soprano solo at the National Eisteddfod in 2006 in Swansea, in Bala in 2009 and in Blaenau Gwent in 2010.
Meirion Wyn Jones
Mei is a farmer who lives in Llangynhafal and has four children. He is a regular competitor in eisteddfodau throughout Wales and has also been successful in the National Eisteddfod in both the Baritone solo and the 'Hen Ganiadau' competitions. In 2008, at the Cardiff National Eisteddfod, he went one step further by winning the Bass Solo competition and then taking the Blue Rhibband prize for the best soloist of the Eisteddfod.
Concert Compare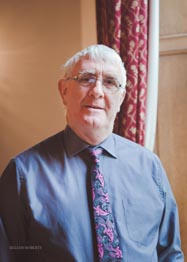 Iwan Vaughan Evans is the Choir's concert compare. Iwan lives in Rhuthun, has three daughters and has retired as the headteacher of Ysgol Bro Aled, Llansannan. Over the years, he has compared hundreds of concerts in his own laid back way and succeeds to present the Choir and its songs with just the right amount of information but with a good dash of humour.